Saturday 25nd March 1995 | Backstage at the Oscars!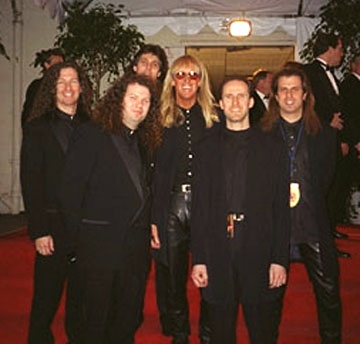 This is a photo of the band for the Oscars ceremony, augmented by the two male backing singers! Left to right… Bruce & Billy Trudel, Guy Babylon, Davey Johnstone, Myself, Bob Birch.
Left to Right… Mark Cushing (our band coordinator, who has, sadly, departed this world), Davey Johnstone, and our production manager – The incredible Keith Bradley… a man who can juggle the entire Elton John stage set on his head!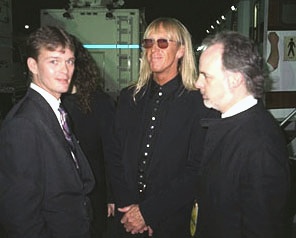 WINNER
Best Music, Original Song
"Can You Feel the Love Tonight"
The Lion King (1994)
Shared with:
Tim Rice (lyrics)